DUPLEX 1500–9000 MultiEco-N Rooftop
Versatile compact HVAC units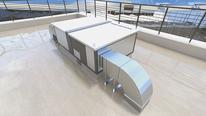 Excellent brand new generation of our customized rooftop compact HVAC units. These units can be 100 % project tailored and have our professional S7 heat exchanger with heat recovery efficiency up to 93 %. DUPLEX MultiEco-N units can optionally be equipped with built-in accessories – water or electric heating, water-based or direct cooling, shut-off dampers, by-passes and recirculation etc. Special feature of this new generation is a great compactness with maximum focus on minimum height and ATREA innovative solution for heat loss elimination. DUPLEX MultiEco-N units optimized to fullfill the Commision regulation (EU) No. 1253/2014 (Ecodesign).

Marketing video ATREA Base-frame

Summary marketing catalogue DUPLEX MultiEco

Technical Catalogue DUPLEX 1500–9000 MultiEco-N Rooftop

Selection software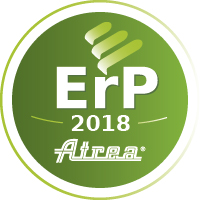 DUPLEX Flexi have very important competitive advantages concerning their construction and business philosophy that was coordinated with premium European wholesalers.
vairāk …
ATREA s.r.o. offers a DUPLEX compact unit selection software for use by the design professionals.
The program is presently spread as a freeware ...
vairāk …
Mēs esam priecīgi jums paziņot, ka ATREA ir sasniegusi virkni panākumus, kas apstiprina, ka mūsu sauklis par to, ka esam līderi ventilācijā un siltuma reģenerācijā ir patiess.
vairāk …